Making Apprenticeships Work For Your Organisation
Are you making the most of Apprenticeships? Join us on 29th January 2019 to learn more. 
The ONE Group have again partnered with the University of Northampton to bring you this "Go To" event is around  maximising apprenticeships in your business. This event is not to be missed for those looking to build apprenticeships into their talent strategy, it will give a great oversight in all areas relating to apprenticeships.
From attracting candidates into placements, to how companies are making the levy work for them, all of our speakers draw from their experience of working with apprenticeships in Northamptonshire and how they have proven success with the apprenticeship arena.
This event will cover all levels of apprenticeships.

Confirmed Speakers 
XPO Logistics – How to use The Levy
University of Northampton & Northampton College – The Different Levels
Howes Percival – The Legal Aspects - Overview and Questions & Answers 
Emplas Windows - How to manage 20% off the Job Training and their Apprentice journey
Mercedes AMG - High Performance Powertrains
There will be a range of stands from local providers offering Apprenticeships in Northamptonshire.
Venue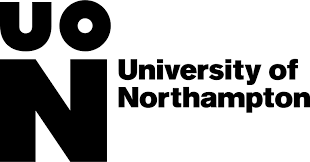 Northampton Saints, Franklin Gardens, Weedon Road, NN5 5BG 
Agenda    
9am

Registration, Networking & Refreshments

Stands from local providers

9.30am

Introductions & Welcome

Charlotte Patrick – University of Northampton

Marc Kent – The ONE Group

9.40am

Sarah Archer – XPO Logistics

'Making the Apprenticeship Levy work'

10.00am

Helen Brookes – Mercedes AMG High Performance Powertrains Ltd

'Our Apprenticeship Journey and our apprentices'

10.20am

Judith Chadwick - EMPLAS

'Managing 20% off the job and our journey'

10.40am

Graham Irons – Howes Percival

'The Legal Aspects – Overview, Questions & Answers'

11:00am

Simon Longhurst – The University of Northampton

Higher & Degree Level Apprenticeships

11.20am

Questions & Answers

11.30am

Close of formal presentations

Networking & Stands from local providers